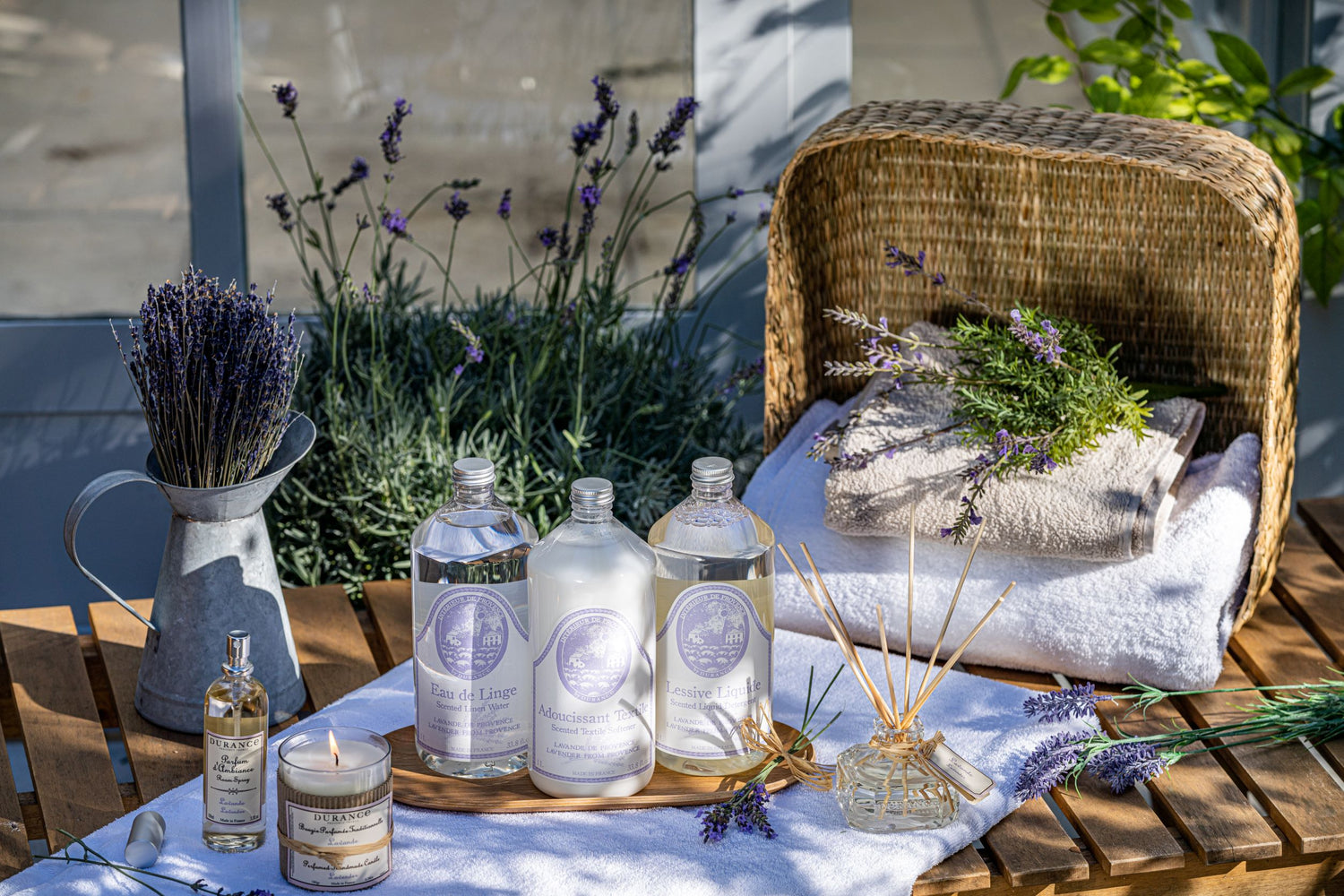 Durance offers a diverse range of products including scented candles, home fragrances, natural cosmetics and perfumes.
Inspired by nature and its scents, we strive to create beautiful, high quality products like our scented candles, made in the traditional way by hand.
About Us
La Maison Durance is first and foremost the story of a family passionate about perfume which, in 1997, bought a small farm producing lavender flowers and essential oil in the heart of the Drôme Provençale in Grignan.Transported by the Beauty and the Spirit of the place, and by the desire to sublimate the most precious perfumes and natural active ingredients of Provence, Nicolas Ruth imagines with his teams products always richer in benefits and contributes to make the Maison Durance shine in the whole world.
Durance strives to select the most precious raw materials and plants that best reflect the beauty of Provence and the love it has for it. This is why Durance treatments are enriched with raw materials carefully selected for their nobility and for formulas that respect the skin.
If you have a retail or similar business and are interested in accessing our wholesale information,
please head to our website  www.mediterraneanmarkets.com.au
to apply for wholesale access.